We are building a technology powerhouse for the everyday economy of tomorrow by leveraging a robust ecosystem, technology, and innovation to provide low-cost real time convenient way of managing money, making payments and receiving money for the unbanked population located in low-to-medium income countries and in the developed countries.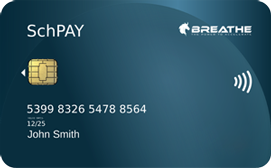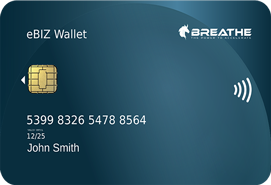 It is no secret that the current financial system has failed at providing access and inclusion to billions of people in the low-to-medium income countries. Over 3 billion people do not have a bank account or access to the global financial systems. We are developing software and hardware solutions to accelerate financial access and usage of digital mobile devices by the unbanked young and mobile active users in these emerging economies.
We are building a cloud digital technology platform leveraging advancement in mobile technology, artificial intelligence, and disruptive programming applications to deliver secure, real-time, and customized payment solutions, super-fast and easy to integrate, built from the ground up. Our cloud web mobile technologies deliver real-time benefits at the touch of a digital button.
One company, integrated solutions and apps portfolio for the everyday economy 
We are bridging the power of smart technology to everyday people, businesses, and organizations at your convenience at the touch of a digital button to give you a seamless user experience, greater control, best-in-class mobile security and substantial savings on payments, holidays, business transactions, cross border transfers and many more. A customized user journey that fit into your personality, lifestyle and provide substantial savings.
Spend, pay and accept payment anywhere at real interbank rates with zero transfer fees. Live local, receive global. Receive money from family, friends, employers, customers, donors and businesses around the world. Work local and get paid in foreign currencies no hidden charges.
Link your Debit or Credits Cards to your mobile digital devices (phone, smart watches and tablets) pay securely with Apple or Google Pay. Create virtual cards for your team, add spend limits, location specific, do a lot of other smart things and make your money go further.
Have a 360-degree helicopter view of all your accounts in one place for smarter budgeting and real time analytics of your account, spending and investments. Everyday economy transactions tracking. Get tools and reports with budgeting and real-time analysis.
The choice is yours,
choose wisely
We are happy to help with any questions or concerns you may have. For urgent customer support please use the chat boxes for real time 24/7 support or call our office contact phones. For non-urgent support, please click the support button below.
Technical enquiries should be directed to The Geek, our knowledge center. One of our engineers will respond to you as soon as possible.
For investors related enquiries please click the investors relations button below, all others general enquiries, sales or partners connect, kindly click the enquiries button below.
In-app 24/7 real-time support are available for all Premium and Globetravellers accounts.