The app for everything
payment and growth
acceleration for businesses
and organizations

The BizPayMaster is designed to provide seamless payment solutions with business users and corporate institutions at the front and centre of the product development. The BizPayMaster™ leverages advancement in mobile technology, application programming interface, card technology and near-field communication to deliver seamless costs savings to businesses, corporate and international organizations.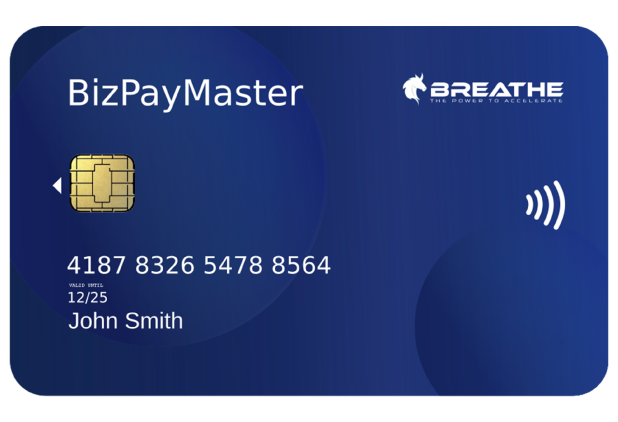 Stay in control,
bye bye to Transfer fees
Create and send payment links, personalised payment pages or buttons to receive money across borders, manage your business online, hold money in 30+ currencies, convert or exchange money at the real interbank exchange rates, no hidden charges.
Trade across internationals border seamlessly from the Breathe dashboard and your mobile app on the go. Stay in control of your team's expenditure, create spend limits and automate re-occurring payments.
Businesses can issue cards, set spend limit, location, and automate and execute pay-roll with user control all at the touch of a digital button. Charity and religious organization can receive donations for their charities and their religious organizations.
Real-time analytics,

Business insights and Accelerator
Work smarter with Business Accelerator analytics and digital payments tools seamlessly integrated with either QuickBooks, Xero and FreeAgent. The BizPayMaster comes in three packages, Standard, Standard Plus, and the Premium Package.
Premiums accounts will have exclusive access to eBIZ wallet and the BizPayMaster Card. Business global accounts holders has access to all business digital products and the Globetraveller multicurrency card
Business Solutions to scale globally across borders
The eBIZ Wallet ™

Solution
eBIZ Wallet ™ is an electronic virtual wallet hold money in different currencies and instruments and can be used to made payment from the wallet for invoices, goods, services, and general trading. The wallet allows customers to store payment information, loyalty rewards, and coupons.
Designed as an alternative to current accounts, the The eBIZ Wallet ™ accept payments on invoices directly from your phone or Terminals. Payment could be authorised on the go from your phone or web application.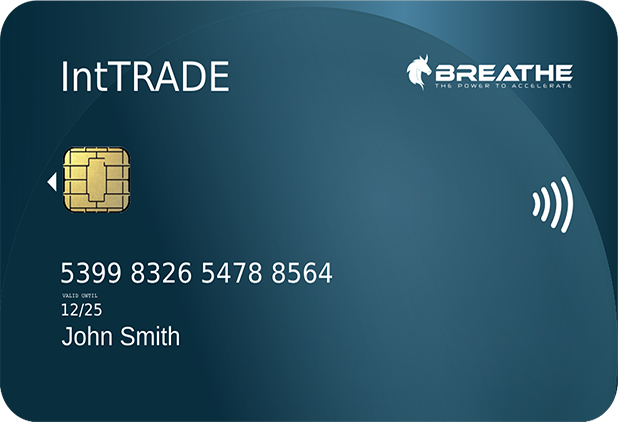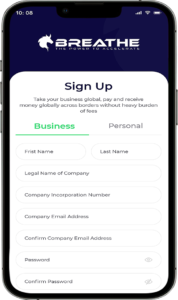 The IntTRADE ™ solutions has been designed to facilities trading  across borders seamlessly at the touch of a digital button. You can send and receive money from 30+ countries. The IntTRADE ™ Solutions will revolutionise international trade in low-to-medium income countries.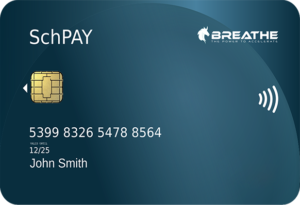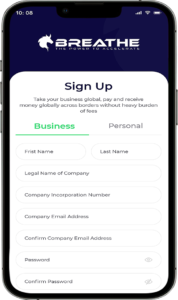 The SchPAY ™ Solution is a multiple cards solution that enable the users to pay in local currency, convert these funds to different currencies and fund the currencies wallet. The currency wallets can be used via the mobile app to pay for international school fees and everyday economy needs.
 Educational institutions and online academy can also leverage either the Breathe App or the business multi-currencies platform to receive  payment of school fees and other sundry charges.
The ultimate business cards for the business of tomorrow
Create virtual cards, make it location specific and add administrative roles with access management. Link cards to mobile digital devices (Phone, Smart Watches and Tablets), pay securely with Apple or Google Pay. Pay and receive payment using your Breathe card readers.
The FT Breathe Card Reader NFC Technology connects your mobile app to the card reader and terminals using mobile connectivity to start taking all payments on the go. No contract, no sign-up fees, just order the card reader from our website or dedicated affiliated partners and you are good to go. Set up is relatively easy and integration is seamless with 3G, 4G and 5G networks.
Open Banking, smart budget,
and real-time analytics.
Link all your company's accounts in one place. Have a 360-degree helicopter view of all your accounts in one place for smarter budgeting and real time analytics of your account, spending and investments.
Get tools and reports of everyday transactions tracking with smart budgeting and real-time analytics of all your account, spending and investments in one app.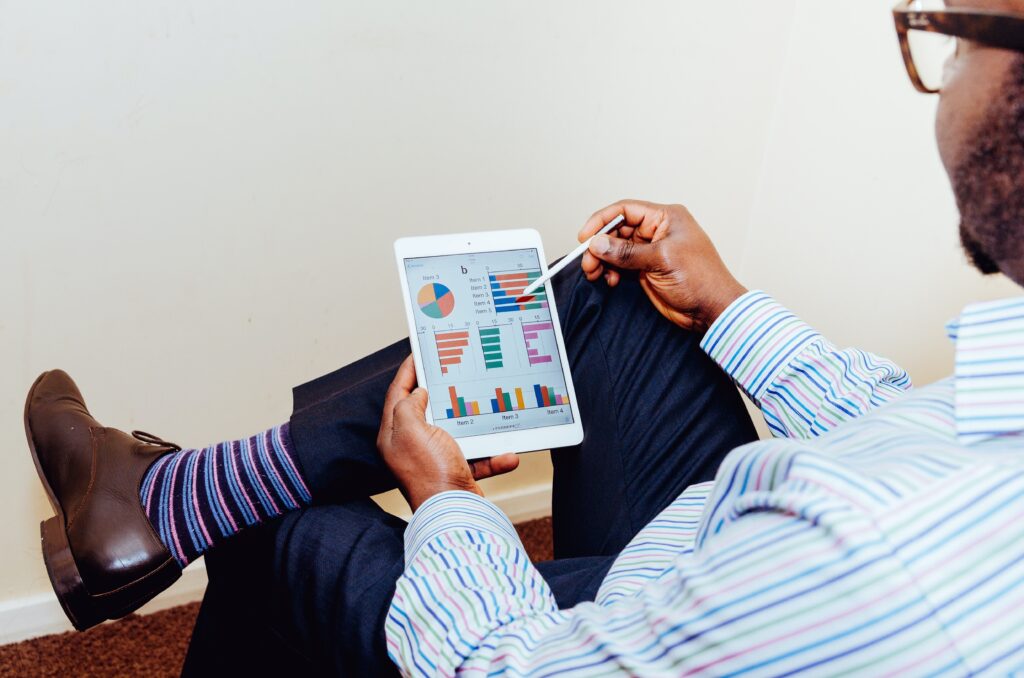 Case studies
of global and local businesses
Prisha and Sai from India lives in United Arab Emirates (UAE). Sai takes payment for cab riding services on the go from his Breathe mob app using his smart phone and the Breathe card reader
Trisha is British from London and her husband Tom works as a contractor in the oil capital of Europe in Aberdeen. Tom creates and send invoices and payment links or pages from his eBIZ wallet dashboard while he is still offshore on client's location.
Bond American in New York runs his payroll, charity funding and recurring payments in five major currencies. He creates and send payment links from his the eBIZ wallet dashboard and mobile app
ABZ Farms in South Africa raised invoices and send payment links to food chains in the UK, USA, Canada, and Singapore all from the BizPayMaster Dashboard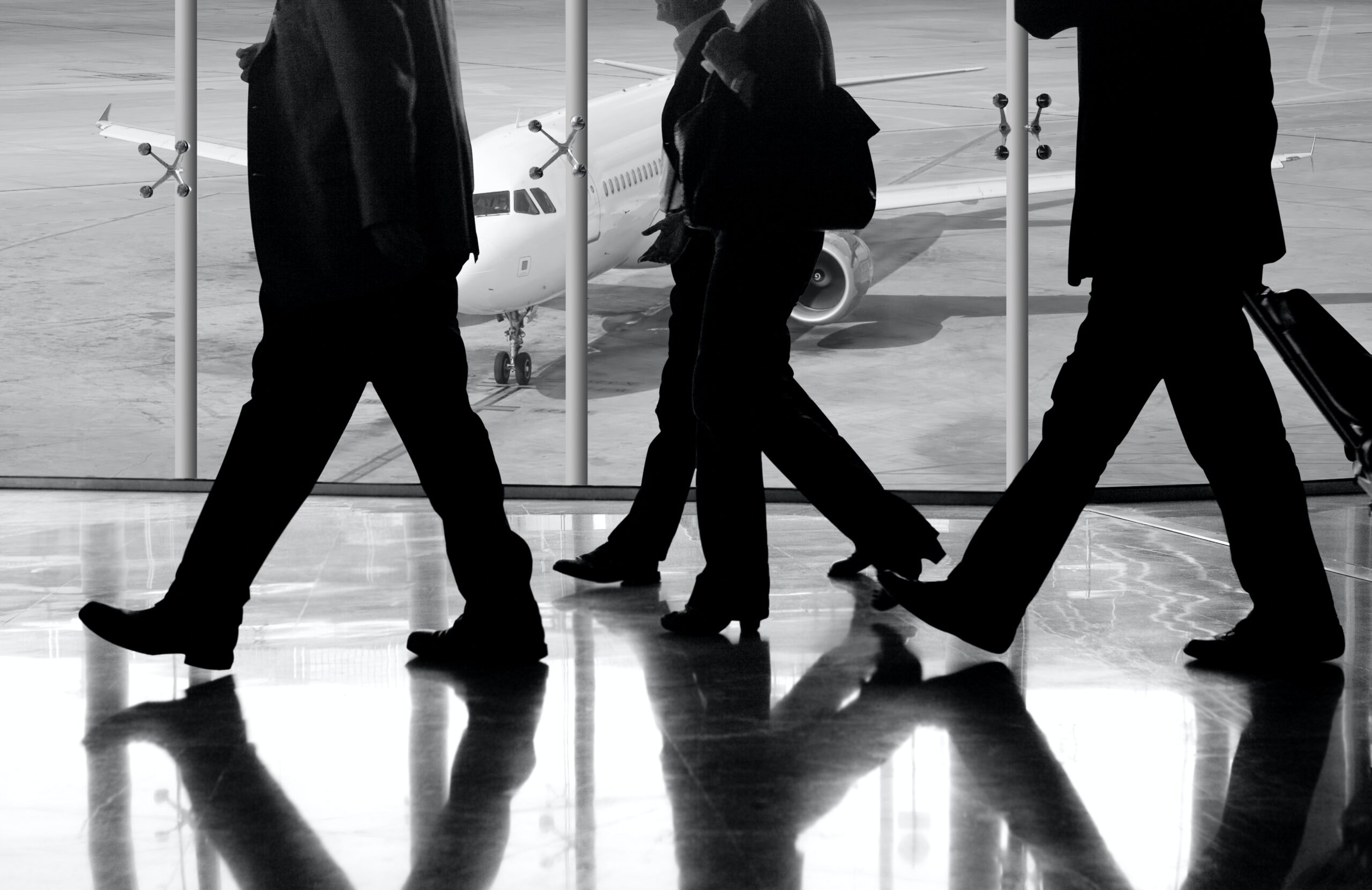 The Globetraveller is designed by travellers for travellers, a seamless travel package for VIP's and those who lives in the air. Everything and anything from travel insurances, flights, VIP lounges, currency exchange, hotels, international transfers, car rentals to medicals and security while travelling abroad. The Globetraveller package provide these features and more at the touch of a digital button.
The choice is yours,
choose wisely
Welcome to business without borders. The global account for businesses that want to scale across borders at a fraction of the cost.
We are happy to help with any questions or concerns you may have. For urgent customer support please use the chat boxes for real time 24/7 support or call our office contact phones. For non-urgent support, please click the support button below.
Technical enquiries should be directed to The Geek, our knowledge center. One of our engineers will respond to you as soon as possible.
For investors related enquiries please click the investors relations button below, all others general enquiries, sales or partners connect, kindly click the enquiries button below.
In-app 24/7 real-time support are available for all premium and Globetravellers accounts.