Personal Finance Gift Guide – 12 Best Money Gifts To Give in 2021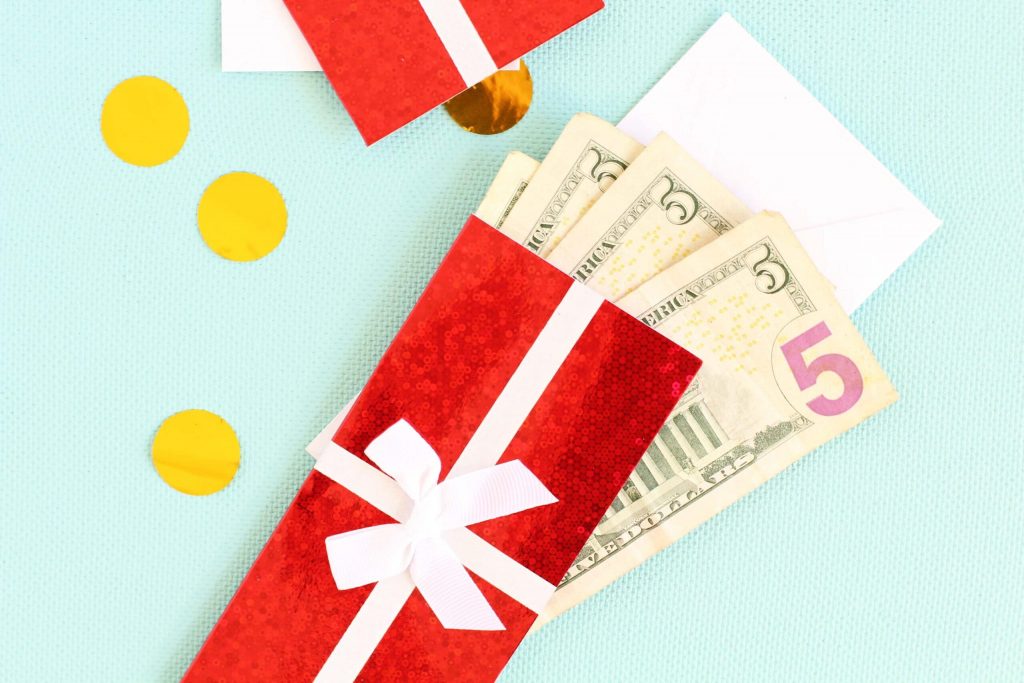 If you want to spend money this holiday season on gifts that can have a lasting financial impact, then this personal finance gift guide is for you.
Do you have someone in your life who enjoys personal finance? Or, maybe you know someone who would really benefit from a financial gift idea.
Perhaps you just love personal finance and you want to spread the joy?!
Whatever your reason may be, there are many different financial gift ideas that you may want to give to your friends and family.
I love giving gifts that can help people create a better financial life for themselves because they are gifts that can positively affect someone's life for years to come. 
The gifts on this personal finance gift guide can help people get out of debt, motivate them to pursue early retirement, start a business, save more, and be prepared for their future. 
My go-to gift is normally a personal finance book, but there are so many different financial gift ideas you can give this year. 
Giving financial literacy gifts is also a different way to spend your money this holiday season. Instead of giving someone something that they may never use or that will break, you're giving something that can last much longer.
If you're looking for financial gifts for babies, kids, your friends, spouse, or more, there is something on this personal finance gift guide for nearly everyone in your life.
These gift ideas may help someone save money, learn more about improving their financial situation, make some easy swaps that will help them save for years, and so on.
Here is my 2021 personal finance gift guide.
1. Give stock as gift
Giving stock as a gift is a great idea for many reasons. It may help someone start saving for their future, and it can also help a person learn how to start investing on their own.
There are a few ways to give stock as a gift and these include:
Creating a custodial brokerage account for your child, like a UGMA or UTMA account.

Giving a Stockpile gift card – This is an online stockbroker where you can actually buy gift cards that can be used towards buying stock in companies.

You can simply give someone cash/check to put towards their own brokerage account.
2. Money books to give as gifts
Like I said, I tend to give personal finance books as part of a gift, and they make great gifts for graduations, milestone birthdays, the holidays, and more.
There are tons of great money books out there, but here are the ones in my personal finance gift guide for this year:
Work Optional: Retire Early the Non-Penny-Pinching Way

– This is a great book for anyone in your life who is interested in retiring early. I also give this book to those who have graduated, as a way to have another outlook on their future.

Your Money Or Your Life

– This book will help you get out of debt, save money through mindfulness and good habits, create wealth, save the planet, and more.

The Year of Less

–

The Year of Less

teaches you how easy it is to get in a spending cycle and let material possessions take over your life. The author talks about how for a full year, she only bought groceries, toiletries, and gas, and how it impacted her life.

Quit Like A Millionaire

– Kristy retired early at the age of 31 with a million dollars, and she has a very inspirational story. In

Quit Like a Millionaire

, she explains how she was able to save a million dollars and how it can be a reality for you too. This is a great guide on how to save more money, retire early, and live the life that you want.

The Simple Path To Wealth

– This is an easy money book to read, and it makes complicated personal finance topics much easier to understand. Like, there is a lot of information about different kinds of retirement funds, and the book explains all of the confusing differences in a way that makes sense.

You Are a Badass at Making Money

–

You Are a Badass at Making Money: Master the Mindset of Wealth

teaches readers how to make more money, and it's written with a female focus. This book will help you overcome obstacles in life so that you can make more money and be as wealthy as you want to be.

The Millionaire Next Door

– You will learn that many millionaires live fairly frugal lifestyles, the difference in how they allocate their time, and even how they raise their children. It's a surprising look at what it means to be rich, and how people who appear rich may actually be in a lot of debt.

Broke Millennial

– This is a great book for young adults as it gives a step-by-step plan to stop being broke, and she discusses many topics, from tricky ones like how to manage student loans, how to discuss money with your partner, and more.

The 4-Hour Workweek

– You'll learn through a step-by-step guide on topics such as how Tim went from $40,000 per year and 80 hours per week to $40,000 per month and 4 hours per week and how to trade a long career for frequent mini-retirements.
For even more book ideas and to learn more about the ones about, read 15 Best Money Books.
3. Invested Development Course
Is there someone in your life who wants to learn about investing? If so, this is a great course to teach them all about it.
This is a video course that explains how to start investing. There are worksheets, slides, and more included, and you get lifetime access.
You can check out Invested Development here. I'm putting this course on my personal finance gift guide because learning how to invest is a gift that gives for decades to come.
4. Swaps that will save them money
I know I can't be the only one who gets excited when I get useful gifts. Maybe it's a part of getting older, or maybe it's just fun to try something new.
There are many swaps that will help you to save money, produce less waste, and possibly save some space as well. And, that is why I think this deserves a section in my personal finance gift guide.
These are practical gifts that are great for people who are interested in personal finance, frugality, or a low-waste lifestyle.
Some ideas include:
You can see more examples at 13+ Easy Zero Waste Swaps That Will Save The Environment And Money.
5. Money games 
There are many games that can teach you about money or that involve money/bartering/something similar. Because they can be a fun way to learn about money, here are the games on my personal finance gift guide: 
6. Piggy bank or a money jar
A piggy bank (and perhaps filled with a little bit of cash and change!), can be a fun gift for children. 
You could get a traditional one that only accepts coins, but there are also electronic piggy banks that keep count of how much money is in the jar.
You can find piggy banks here.
7. Gifts to help someone start their own business
Over the years, I have received many emails from readers who have either purchased or received a gift that allowed them to start a business of their own.
This can range from an online course, website hosting, a personal laptop, a blogging course, and more.
This can be a great item to put on your gift wishlist, but these are also great ideas to ask about if there's someone in your life whose dream is starting their own business.
8. Magazine subscriptions
Getting magazines in the mail is a nice break from the junk and bills that most people tend to get. There are also many different magazines that teach people about money, keep people updated on financial news, and help people save money. 
Here are a few magazine ideas to give this year:
Kiplinger's Personal Finance

Consumer Reports

Money

Fortune

Entrepreneur
9. Financial management software
Personal finance software can help people budget, save money, and just get a better handle on their money. There is a lot of free software out there, but there are also some great paid ones and premium subscriptions that you can give as a gift this year
You can give software like Quicken, which is one of the most well-known personal finance products. There are also some great apps like YNAB, Tiller, or EveryDollar.
Helping someone take control of their money can be one of the best gifts you give.
10. Budget planner
If you're looking for a simple and helpful gift, a budget planner could be one of the best finance gifts for Christmas.
There are budget planners that help people organize their money and create a budget for the month. Some planners help people follow specific budget plans, like this envelope budget planner I found on Amazon.
11. College savings account
If you're a grandparent looking for the best investment gifts for grandchildren, you may want to consider starting or contributing to an existing college savings account.
529 college savings accounts are flexible, tax-advantaged accounts designed specifically for education savings. The money in these accounts doesn't specifically have to be used to pay for college tuition. The money can also be used to pay for some apprenticeships and student loan payments.
If you're interested in opening a 529 college savings account, contact a brokerage to learn how.
12. Cash
Some people think giving cash is an impersonal gift, but I've added it to my personal finance gift guide because it can be a very useful gift.
There are many reasons to give cash this holiday season. You can help someone save up for a vacation, help them pay down debt, or buy something that they've been putting off because they're trying to save money.
What is your favorite financial gift idea? What do you think of giving a money-related gift?
Quick note: When giving a financial gift idea, you do want to be sensitive as to how the person may feel when they receive it. Not everyone is comfortable talking about money openly, so you don't want to make someone feel bad or feel like you are judging them.