What are the best UK brokers for millennial investors?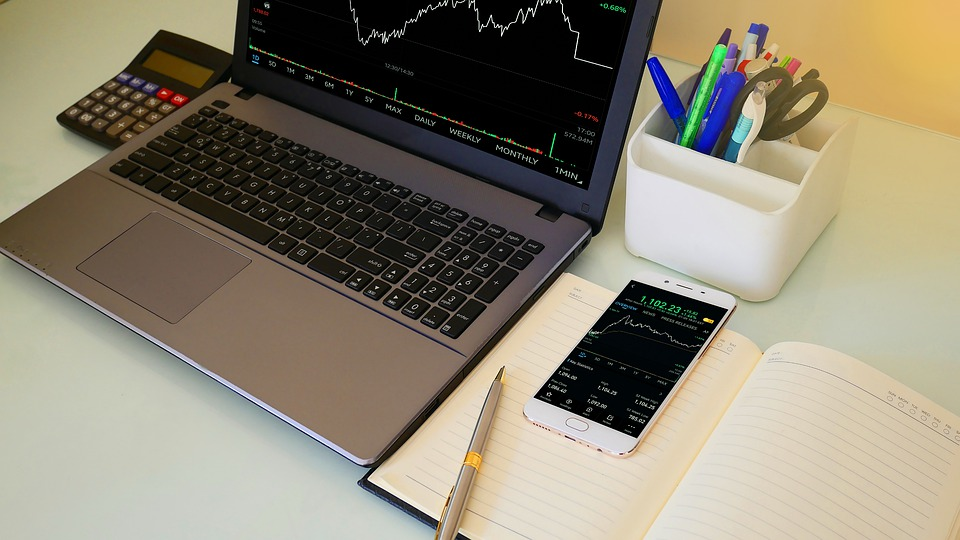 Stockbrokers and share dealing companies have undergone a dramatic shift in recent years. Consumers, particularly younger millennials don't want to deal with the same expensive platforms their parents and grandparents use.
This trend is certainly global as millennials are flocking to Qtrade in Canada, Robinhood in the U.S., and Revolut in the United Kingdom. The young and tech-savvy consumer demographic group has no interest in mutual funds and boring products. Instead, they want to invest in Tesla, Apple, and companies at the forefront of environmental, Social and Governance (ESG) initiatives.
Consumers in the UK certainly have plenty of options to choose from although with one notable exception. Here is a list of some of the top UK share dealing accounts for millennials.
Top Pick: Revolut
Revolut is a London-based financial technology company that was valued at $5.5 billion (£4.14 billion) in mid-2020. Revolut gives its UK customers the ability to buy fractional ownership of high-priced stocks at extremely competitive prices.
The broker offers a limited number of free trades per month which makes it ideal for new investors just looking to get started. There is a 0.01% annual custody charge that equates to a mere £1 for every £10,000 in assets.
Revolut is licensed by the Financial Conduct Authority to act as an investment firm and the company keeps client money separated from its own capital.
The one drawback to a Revolut account is it only offers exposure to U.S. companies. However, comparing U.S. stocks to their London counterparts shows why American stocks are a superior option — at least based on prior history.
Specifically, the Dow Jones Industrial Average gained 75% over the prior five years. Over the same time period, the FTSE is up just 7%.
Freetrade
Millennials prioritize costs over useless features that sound good but in reality offer nothing of value. This makes Freetrade particularly attractive.
As the name implies, Freetrade offers the ability to trade for free but under certain circumstances that the average millennial investor won't mind. Otherwise, trades cost £1 and it is still a bargain compared to legacy and outdated brokers like Hargreaves Lansdown that charge nearly £12.
However, Freetrade isn't completely free as it charges a 0.45% commission fee on foreign exchange transactions. It also charges £5 for same-day cash withdrawal.
Freetrade only offers access to its platform through a mobile app and consumers have access to hundreds of UK and U.S. stocks. The list of shares consumers can buy and sell is constantly updated, giving investors greater access to investing in what is right for them.
Consumers are protected up to £85,000 if Freetrade goes under as part of its coverage through the Financial Services Compensation Scheme (FSCS).
EToro
Fintech startup eToro is another share exchange platform attracting tons of customers in the UK and across the world.
The platform is best known for its "social trading" component where investors of all shapes and sizes can track stock picks from more experienced investors on the platform.
To help investors pick an expert that fits with their risk tolerance and financial objective, eToro tabulates a "risk score" along with other pertinent details like trades per week and average holding time.
To compete against other popular platforms, eToro offers no fees on stock and ETF trading. However, eToro collects fees on foreign exchange conversions. This is where the company derives a large portion of its revenue since the platform only permits trading in U.S. dollars. As such, the company charges customers every time they transfer pounds to U.S. dollars and then again on the other side of the exchange.
Nevertheless, the unique feature of being able to follow the "smart money" makes it a winning broker.
Honorable Mention: Robo Advisors
Wealthfront and Betterment are two robo-advisors that offer a unique proposition to consumers. As the name implies, a robo-advisor is one part robot and one part financial advisor.
Consumers submit their personal financial information to the robo-advisor of their choice and it will automatically scan for the best investment strategy that suits everyone's individual needs.
Robo-advisors aren't a new concept in the UK but the advancement of technology over the years means it can better scan for opportunities that maximize reward and minimize risk.
These robo-advisors offer for the most part General Investment Accounts, Investment ISAs, and SIPPs.
Bring Us Robinhood
Robinhood was scheduled to enter the UK market in 2020 but was forced to postpone its launch in July. The extremely popular platform became the go-to option for Americans that were brand new to investing in 2019 and its momentum picked up dramatically in 2020.
In fact, the extremely large trading volume coming from new Robinhood investors throughout the COVID-19 pandemic was cited as one of the main reasons why the market soared to new highs.
Robinhood's free platform and ability to buy fractional shares is credited with completely disrupting the legacy and outdated brokers in the U.S. Gone are the days when mega-banks and their brokerage subsidiaries thrive on unnecessary large fees and commissions. 
The UK market has seen its fair share of new startups looking to disrupt the status quo but clearly, the inclusion of Robinhood in the lucrative UK market will have major banks like Barclays and Lloyds even more worried.
Related